The Principals
Jay Haddock Ortiz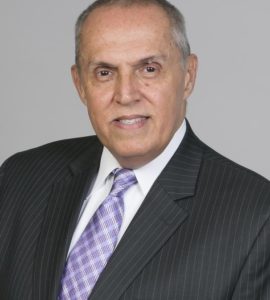 A 50-year veteran of the hotel industry who got his start with Grand Metropolitan Hotels of London in New York City, now Intercontinental Hotels Group.  He has held positions with the Sheraton corporation at their St. Regis properties in New York and Washington, DC.  As Executive Vice President, he was instrumental in creating a local hotel company in Washington – the Potomac Hospitality Group (now Modus Hotels) with Conrad Cafritz, a local developer, from 1980 to 1997.  The company grew to 15 properties and annualized revenues of 75 million dollars.
In 1997, together with the Lipnick family, he created and developed Capital Hotels & Suites, a 30 million dollar per annum Hotel Company and served as its President till June 2018 – operating the St. Gregory Hotel, The Beacon Hotel, and the St. James Suites.  Mr. Haddock also led the sales/transition of Capital Hotels properties through June 2018.
Community Work
Served on the Board of Whitman Walker Clinic for 11 years, the largest HIV/AIDS clinic in the country and created the "Art for Life" annual fund raiser to raise funds for Latino programs for HIV/Aids.  Over his ten-year chairmanship, "Art for Life" raised $1,000,000
Served on the Advisory Board of the Small Business Administration and the Museum of the Organization of American States
Chaired the Commission on Latino Community Development (OLA) under Mayor Anthony Williams for 8 years
Serves on the Board of Directors of the Hotel Association of Washington
Serves on the Advisory Board of the Carlos Rosario International Charter School's Culinary program
Serves on the Advisory Board of GALA Hispanic Theater
Serving a third term on the Board of the Washington Convention and Sports and Entertainment Authority (Events DC) – a mayoral appointment
Awards & Recognition
2003 – The Mayor's Art Award for Art for Life "Community Outreach Excellence"
2007 – The General Manager of the Year Award from the Hotel Association of Washington, DC
DC Council Resolution recognizing his service to the Latino Community
Chairman's Award from the Greater Washington Hispanic Chamber of Commerce
2015 – The Washington Business Journal Minority Business Leader Award
Named among 100 most important Latino's in DC by El Tiempo Latino Newspaper
Community Award from NBC Television
Jay Haddock Ortiz was born in Salinas, Puerto Rico in 1951 and has been a resident of Washington, DC since 1978.  He is a graduate of St. John's University of New York.  He is married to his partner of 49 years.
Dennis Cotto
Dennis Cotto is a Principal of The Argos Group, LLC, Fahrenheit Capital Advisors, LLC, and Absolute Hospitality, LLC specializing in the finance and real estate development of office, multifamily, and hospitality sectors.  Projects include the development of a Cambria Suites hotel in Washington, DC as part of a $325 million mixed-use project, The Montrose luxury condominiums in Georgetown, Washington, DC, and 2100 L Street, NW which will be a 10 story 190,000 square foot trophy project located in the Washington, DC Central Business District.
Prior to these endeavors, Mr. Cotto founded and served as Chairman of Real Estate Technical Advisors, Inc. (RETA), a full-service real estate consulting firm serving institutional and government clientele in the North and Mid-Atlantic states.
Community Work
Co-founded Legal Outreach, Inc., a not-for-profit educational organization with accredited clinical programs at New York University and Columbia University Law Schools.
Served on the boards of the Whitman Walker Clinic, Hispanic College Fund, and National Property Trust, Ltd.
Mr. Cotto holds a bachelor's degree from Hampshire College in Amherst, MA and a Juris Doctorate degree from the Georgetown University Law Center.  He is admitted to the Pennsylvania Bar Association, District of Columbia Bar Association, and the United States Supreme Court.  He is married to Jessica Hernandez Cotto, and they have two children, Isabella and Santiago.
Hector J. Torres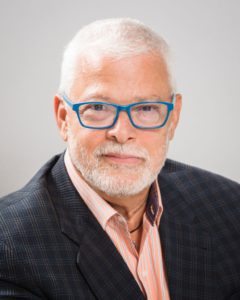 Mr. Torres brings over 48 years of hospitality experience to the business including sales, marketing, and branding for both domestic and international hotels.  He started in the hotel industry in 1970 shortly after graduating with a degree in Education from St. John's University in New York City where he held the position of Regional Sales Director with both Grand Metropolitan Hotels of London and Loews Hotels as well as providing operational oversight for their properties.
He later held the position of Vice-President of Sales & Marketing for Grand Heritage Hotels International.  Starting with three domestic hotels, he supported expansion to 25 owned and managed properties across the United States.  He also oversaw the sales and marketing of hotels in Grand Heritage's International division with over 78 properties across the UK and Europe.
He has also demonstrated his direct and regional operations experience serving as both a General Manager and a Regional Director of Operations for 3-5 star hotels as well as mid-level suburban hotels.  Most recently from 1999 to June 2018, he served as Vice-President of Sales and Marketing for Capital Hotels & Suites, a locally-owned hotel company in Washington, DC with three hotels totaling 500 rooms and two very successful restaurants.  His position was later expanded to include General Manager of the Beacon Hotel & Corporate Quarters.
Community Work
Serving or served on various local boards such as GALA Hispanic Theatre, Carlos Rosario International Charter School, and the Washington Performing Arts
Served as Board Chair of Identity, an organization assisting more than 3,000 in-school and out-of-school youth and their families who live in high-poverty areas of Montgomery County and who are most at-risk for poor academic and economic life outcomes
Served as Co-Chair/Curator of "Art for Life" for the Whitman Walker Clinic
Mayoral appointee to the Board and former Chair of Destination DC, the leading organization to successfully manage and market Washington, DC as a premier global convention, tourism, and special events destination with a special emphasis on the arts, cultural, and historical communities
Awards & Recognition
2003 – The Mayor's Art Award for Art for Life "Community Outreach Excellence"
2014 – The General Manger of the Year Award from the Hotel Association of Washington, DC
2013 – The Washington Business Journal Minority Business Leader Award
2016 – Named Among The 100 Most Important Latino's in Washington, DC by El Tiempo Latino Newspaper
2017 – Greater Washington Hispanic Chamber of Commerce Special Recognition For Supporting Minority Businesses
Hector J. Torres was born of Puerto Rican parents in New York City in 1951 and is a 40-year resident of the District of Columbia.  He is married to Jay Haddock, his partner of 49 Years.  He is also an artist who finds satisfaction in donating original art and proceeds from the sale to raise funds for various non-profit community organizations