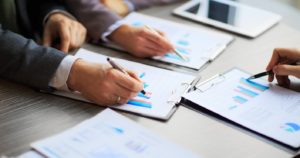 ABSOLUTE HOSPITALITY is a consulting group offering business development, business strategies, and cost-effective hands-on-management oversight for the hospitality industry, restaurant industry, non-profits, small businesses, and startups.  The extensive and successful management team has over 130 years of experience with a verifiable track record.   We believe that there is a level of gracious hospitality in every business.
We are a hands-on consulting group that focuses on the deliverables that are established up front and puts them in place once presented to the owner or operating executive.
OUR PURPOSE IS SIMPLE:
TO MEET OR EXCEED THE OWNER'S BOTTOM-LINE REQUIREMENTS AND VISION.
DEVELOPMENT EXPERIENCE
Due Diligence / Economic Evaluation
Long Term Finance / Budgeting / Forecasting
Sales / Marketing / Branding
Ground Up / Operations/ Turnkey
Conversion
MANAGEMENT EXPERIENCE
Budgeting / Forecasting
Successful Profit-Driven Food & Beverage Operations
Team Development
Community/Local Jurisdiction Relationship Development
ALLIANCES
Listing of services/experts we can refer to and or work with can be provided